Arena of Valor New Year Update Notes! | Arena of Valor
Arena of Valor New Year Update Notes! | Arena of Valor
Hello, everyone! Welcome to the new patch of Arena of Valor!
New Year Update Notes! We're excited to share some of the big changes we have in store for you in our newest update, including battlefield optimizations, system optimizations, and also some art optimizations . Let's get started now!
Arena of Valor New Year Update Notes!
BATTLEFIELD OPTIMIZATIONS
İtems
Defense Towers
Defense Towers seem too weak when simply standing alone with no minions to support it. Some players have been known to be able to destroy the tower quite easily once it is alone. In order to prevent this, we have increased the defense capabilities of Defense Towers when they have no minions to support to them.
When there are no minions present, Defense Towers, Inner Towers and the Base all receive a defense bonus.
Neutral Monsters
Spirit Sentinel
In the current game environment, the Spirit Sentinel's high team rewards is disproportionate with its low kill difficulty. At the same time, this forces Dark Slayer Road heroes to use punishment to some degree and prevents other talents from being used. Therefore, in this version, we have made some adjustments to the Spirit Sentinel attributes and rewards to alleviate this situation.
Gold reward for team kills reduced. Buff received by the killer enhanced.
The Seagle
After The increased jungle vision bonus for slaying The Seagle made it too valuable of a target to kill at the beginning. It also regernates HP too quickly, making it too difficult for many heroes to kill it on their own at the beginning.
EXP granted by slaying The Seagle and its HP regen are both reduced for the first four minutes of the game.
New Chapter of Butterfly
The army of the Fallen is at the gates. Humans have no choice but to fight. As a sworn bodyguard, Butterfly must confront all of her foes. She chooses to continue her quest and protect Astrid on the demon-infested battlefield. Under the crimson hue of her sword, she transforms from a mere bodyguard-for-hire to a truly deadly adversary!
SYSTEM OPTIMIZATIONS
Highlight Reel and Free Record
Some devices can enable Highlight Reel in Settings to have your epic match highlights saved! After the battle, you can share your match highlights by Facebook or many other ways. Besides this, you can activate Free Record to have your whole gameplay recorded.
Important Notes:
Recording clips can also cause lag and sound issues.
Highlight Reel and Free Record cannot be activated at the same time.
Highlight Reel only works when you play through the entire match without minimizing the game.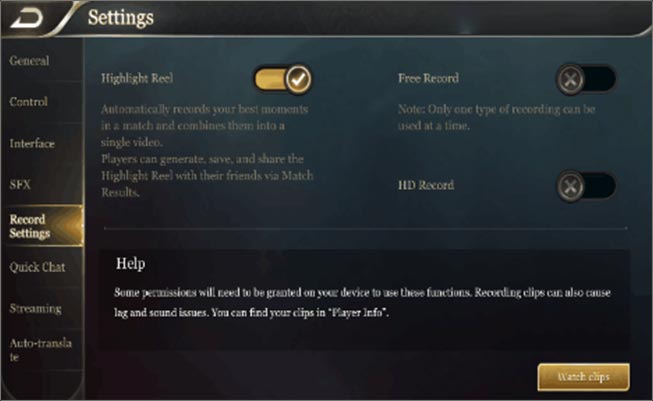 Streaming
Want people to watch you dominate the battlefield in real time? Certain devices will also have access to an amazing livestream option. Show off your Arena of Valor skills to the world in real time!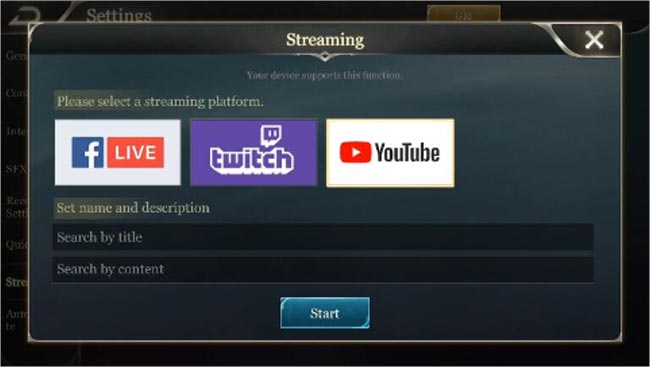 Match Review
In the match results screen, you can also check out important stats, express your admiration for your teammates, add new friends and also voice chat! Let your voice be heard!
More Personal Info Customization
Now you can further customize your personal information by adding a gender in Player Info. Who knows? You might meet that special someone on the Antaris Battlefield!
Request/Send Gift
Who likes gifts? We all do! With our all new Gift Center, you can give your friends stylish skins or request them from your friends. Gift early and gift often.
Important Notes:
For requesting or sending a gift, your friend has to have been on your list for at least 3 days.
You can gift up to 5 skins a day.
You must be at least level 15 to gift skins to friends or request skins from friends .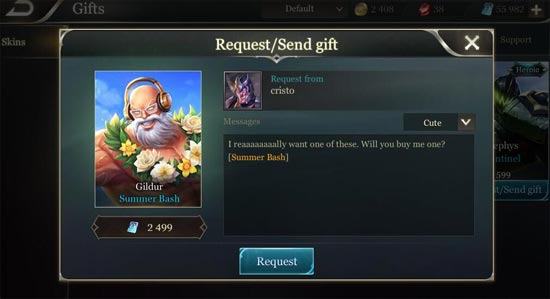 Learn More, Play Better
A new hero strategy portal has been added to the bottom right portion of the match results screen. Tap to view sage advice and strategies used with that hero. Learn more, play better.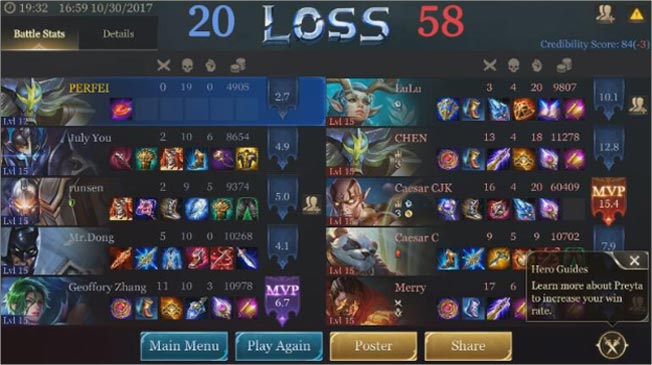 ART OPTIMIZATIONS
Winter is coming! Prepare yourselves for the new art and music in the game. The login screen, game lobby and battlefield now have a festive, wintry touch. There will also be various events to help celebrate! Also, don't forget to turn up the volume: you'll need to listen to all of the new music that goes with the new theme.
Bunlar da ilginizi çekebilir: